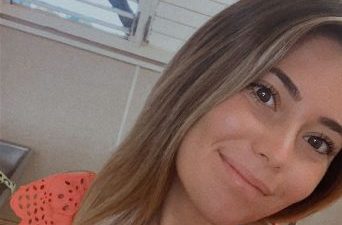 Tiffany Mattiaccio
Island

: Oahu

District

: Leeward

Class

: Third Grade Inclusion

Years of Teaching

: 2 years

Field/Office

: Makaha Elementary School

Complex Area

: Nanakuli-Wai'anae

Home Town

: Yonkers, New York
Email me
What do you think is the Hawaii Department of Education's greatest strength?
The greatest strength of the Hawaii Department of Education are the people that work for it. They persevere and create incredible learning experiences that support student growth academically, emotionally, and socially.
What do you think is the greatest strength about the complex area that you work in?
The students in the Waianae-Nanakuli complex area possess incredible strength and perseverance. They love to formulate strong relationships with their teachers and support staff. There is a strong sense of classroom community that emulates a big family.
What are some fun activities that individuals enjoy doing outside school hours within the COMPLEX AREA that you represent?
There are many things to do outside of school hours along the Leeward coast. Individuals can relax and enjoy the beautiful beaches, such as Makaha Beach and Pokai Bay. Makaha Beach has the best surfing on Oʻahu's west coast and is one of the places where big wave surfing was pioneered. In addition, individuals can go on hikes that contain breathtaking views. The hikes offer opportunities to be in nature and appreciate the natural beauty of the island. I suggest the Maili Pillbox and Kaena Point.
What do you enjoy most about the students you teach in Hawaii?
The students that I teach are incredibly hardworking and appreciative. They continue to try their best each and every day. The students want to learn and grow academically with the help of their peers and teachers. They appreciate the support of their educators and maintain positive attitudes.
What do YOU enjoy doing in your free time while in Hawaii?
I have enjoyed my time here immensely. There are so many activities to take part in after school and on the weekends. One of my favorite activities to do on the island of Oahu would be to go on hikes. They offer opportunities to spend quality time with friends while enjoying incredible views of nature.
What's YOUR favorite local food on your island? How would you describe the food?
Coming from New York, I have grown to love musubis. They can be found at your local 7/11 and they are great as an after school snack!
What's your favorite place to eat on your island? What kind of food is it?
On the north shore of Oahu, there is a shop called Banzai Bowls. They sell incredible acai bowls and smoothies. They are great to have after spending the day on the beach watching professional surfers compete in national competitions.