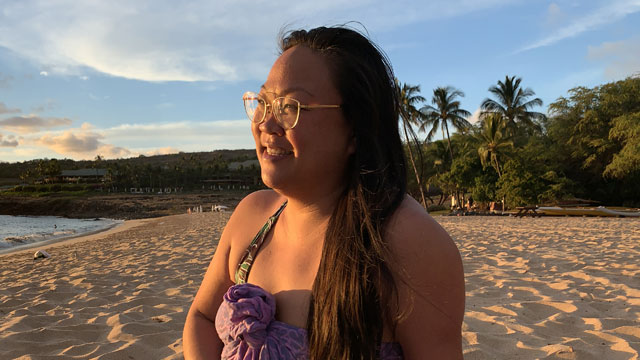 Michelle Fujie
Island

: Lanai

Class

: High School Math Teacher

Years of Teaching

: 11

Field/Office

: Lāna'i High and Elementary School (LHES)

Complex Area

: Hana-Lahainaluna-Lanai-Molokai

Home Town

: Lāna'i City, HI

District

: Maui
Email me
What do you think is the Hawaii Department of Education's greatest strength?
Aloha and Connectedness, we all share a passion and love of educating and provide opportunities for our students.
What do you think is the greatest strength about the complex area that you work in? What is your complex area known for?
Working within rural tight-knit communities.
What are some fun activities that individuals enjoy doing outside school hours within the COMPLEX AREA that you represent?
Going to the beach, hiking, fishing, hunting.
What do you enjoy most about the students you teach in Hawaii?
They have sooo much Aloha and are like sponges!
What do YOU enjoy doing in your free time while in Hawaii?
Going to the beach or hikes. Spending time with family & giving back to my community,
What's YOUR favorite local food on your island? How would you describe the food?
Laulau (steamed seasoned meat wrapped in taro leaves)
What's your favorite place to eat on your island? What kind of food is it?
Ganotisi Pacific Rim cuisine: Filipino and Local foods