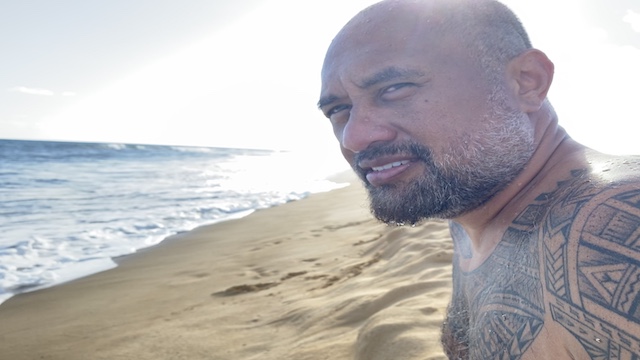 Luke Kahawai
Island

: Kauai

Class

: Physical Education (PE)

Years of Teaching

: 5

Field/Office

: Waimea Canyon Middle School

Complex Area

: Kapaa-Kauai-Waimea

Home Town

: Kalaheo, HI

District

: Kauai
Email me
What do you think is the Hawaii Department of Education's greatest strength?
The people are its greatest strength; the teachers and support staff who get up everyday and pour into the keiki and to the future of Hawaii.
What do you think is the greatest strength about the complex area that you work in? What is your complex area known for?
Kauai is a small community and it's that family atmosphere that makes working on Kauai so great.
What are some fun activities that individuals enjoy doing outside school hours within the COMPLEX AREA that you represent?
Kauai is known for its beaches and hiking. If you love water sports then Kauai is the place for you. Whether you're surfing, fishing, kayaking, SUPing or just soaking up that vitamin D Kauai has a beach for you. You can get away from the crowds and watch the sun sink below the horizon on the miles of white sand beach on Kauai's west side or take in a surf lesson next to the world famous Hanalei pier. Kauai has the best hiking in Hawaii, whether you're braving the 11+ mile hike on the world famous Kalalau Trail, or a leisurely stroll to the top of Waipo'o falls, Kauai's vast network of well marked and maintained trails are world class, and the views are breathtaking.
What do you enjoy most about the students you teach in Hawaii?
They're fun loving and passionate.
What do YOU enjoy doing in your free time while in Hawaii?
Hiking, Surfing, spending time with family and friends.
What's YOUR favorite local food on your island? How would you describe the food?
Saimin Dojo's Chili Pepper Chicken Plate. Their crispy fried chicken soaked in their sticky sweet chili pepper sauce served over rice with a side of macaroni salad and house made pickles. In pidgin we'd say 'broke da mouth."
What's your favorite place to eat on your island? What kind of food is it?
Saimin Dojo, local food with flare. Local style plate lunches, specialty ramen bowls and local classics like the kalua pork and cabbage plate.